Pope County, IL
Map Showing Land Patents in the Eddyville Area
---
This map was graciously donated to the Pope County ILGenWeb site by Martin Smith - Descendent of the Frederick Beanard and Lincoln Harper families
---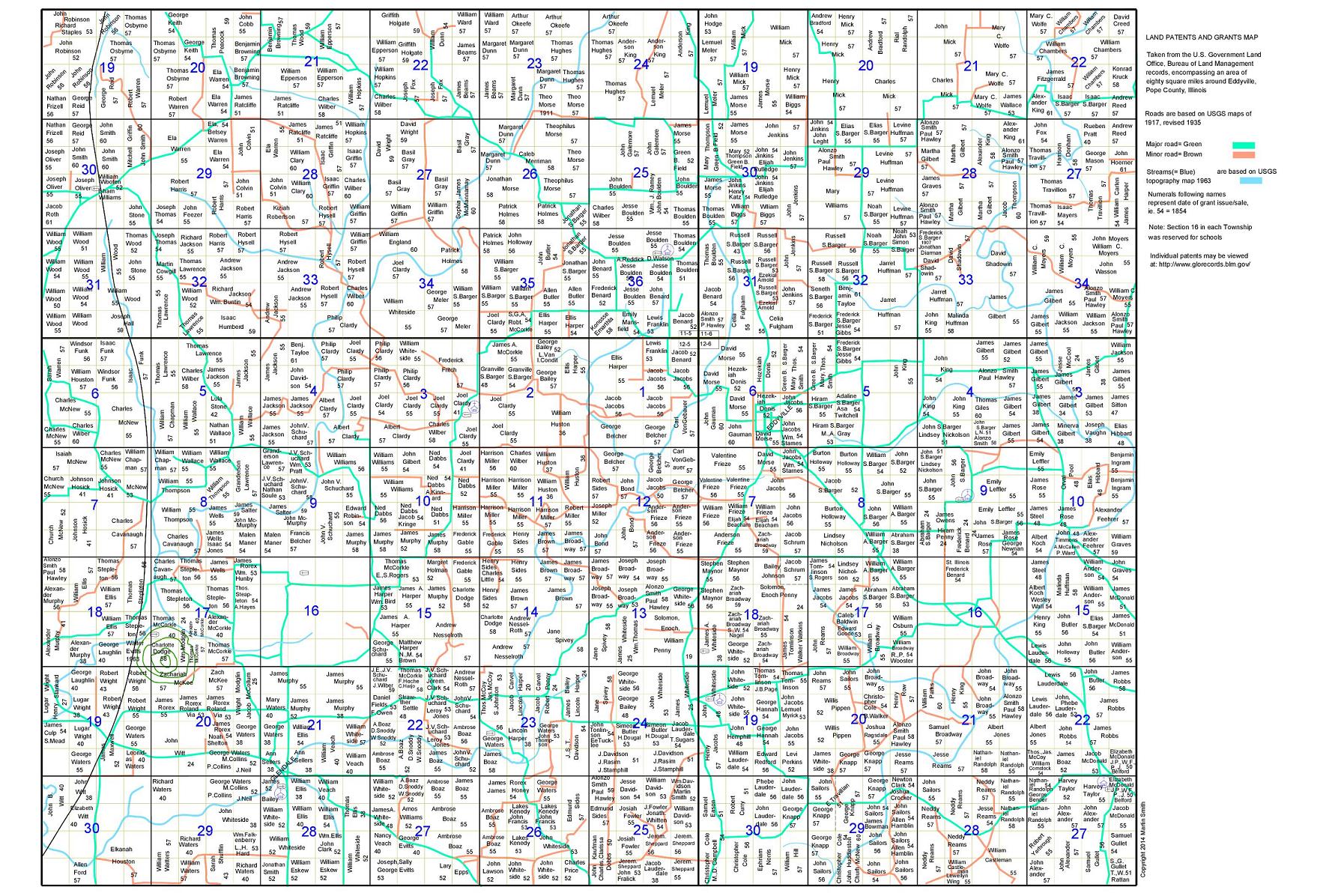 ---
Copyright rests solely with Martin Smith, the contributor and creator. This file is for personal genelogical purposes only and not for commercial use.
" I have the copyright to prevent anyone from publishing a copy and profiting from all the work I put into it.
I have no problem with someone downloading or making a copy of it for their own use. "
---
If you have reached this site by means other than USGenWeb, ILGenWeb, or directly, please visit the main page for links to other information about ancestors in Pope County, IL.

Ginger Hayes

Return to Main Page
Back to Main Page