---

---
Can You Identify This Family?


This picture was submitted by Mike Bozovich. Please email the county coordinator and Mike if you can identify this picture. Thanks!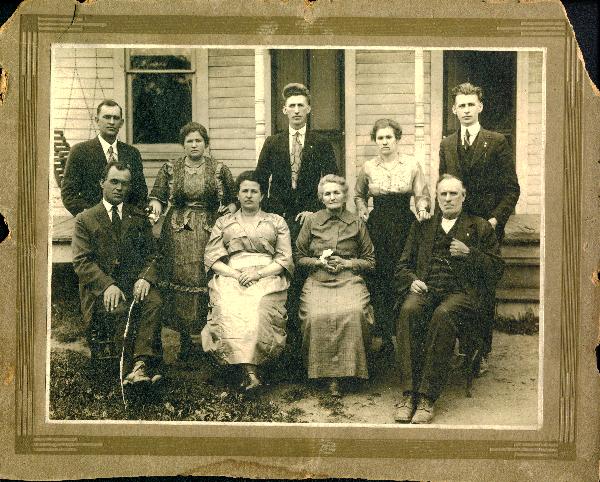 On the back is written:
"These folks are some connection with Murphys or Reynoldses"
My grandmother wrote this, and I know not whether she knew what she
was talking about.
The photo was taken by the "Frank A. Gregory Art Studio" based in
Metropolis, IL. Beyond that, I know not who these people are.



---
If you have reached this site by means other than USGenWeb, ILGenWeb, or directly, please visit the main page for links to other information about ancestors in Pope County, IL.

Ginger Hayes

Return to Main Page