POPE COUNTY
ILGenWeb
---
---
---

The USGenWeb Project & ILGenWeb Project are a non-commercial, all-volunteer organization and are NOT connected in any way with USGenWeb, Inc., a for-profit Idaho corporation.
Thanks to all of you who support The USGenWeb Project .

Welcome to Pope County, Illinois. My name is Ginger Hayes, I am the coordinator for Pope County. Pope County has a long and rich history and is a beautiful place to visit. If you're a little bit "country" then Pope County is the place for you.
The Pope County ILGenWeb site is part of the ILGenWeb Project, which in turn is part of the The USGenWeb Project

This is your site. If you have any original non-copyrighted Pope County information please consider submitting it for inclusion here. You retain all rights to your material. Your material can be short or lengthy. The site is in need of things like Bible records, pension records, wills......etc.etc.etc.
Enjoy your stay and Y'all come back now, hear.
Thank you for visiting us.


---
I'm pleased to announce that Pope County, IL, now has a mailing list. The list is for the discussion of topics of interest pertaining to Pope County genealogy and research. To subscribe send an email to

[email protected]

To subscribe in digest mode send mail to

[email protected]

In the body of your message put the word subscribe and nothing else. Turn off your signature and leave the subject line blank. I hope you'll join us on the list.
---

---
You can Search the Pope County site!


Try it out and tell us what you think!
---

---
---
Thanks to Lisa Aly Edwards and Terry Rushing and the wonderful generosity of the Aly family the following has been added to Pope County ILGenWeb
Aly Funeral Records
---
---
---
---
---
---

---
---

---
---
---
---
---
---
---

---
The links below will take you to more Pope County information and some interesting places in Southern Illinois
---
| | | |
| --- | --- | --- |
| | This ongoing and not complete yet | |
---
---
---
---
---
---
---
---
---
---
---
---
---
---
---
---
---
---
---

---
---

---
Some more Links to aid you in your research
---

---
---
---

---
---

---
I welcome your questions or comments
Click on the image to send me mail.
1997
1998
1999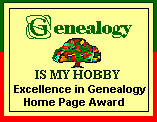 You are our [an error occurred while processing this directive] Visitor.
Thanks for stopping by.
Y'all come back.
Page by Ginger Hayes
Copyright 1997-2012